Comment on Is Yoast SEO the Best WordPress SEO Plugin? by SEO Gold Services.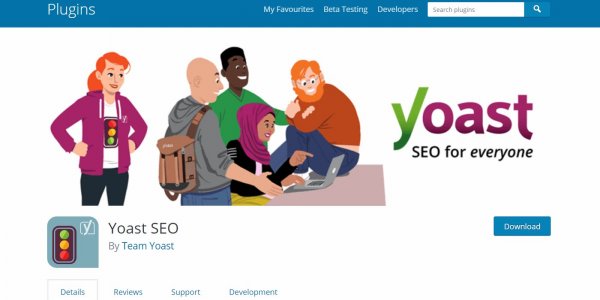 Deciding which keywords to target on a home page can be a bitch!
If you choose a keyword phrase that's competitive you might never generate traffic from the main targeted SERP, if you target a long tail SERP that's easy and doesn't have much traffic, you might be under utilizing your homepage.
I'd like to be number one in Google for SERPs like
SEO
WordPress
Money
…
You get the idea :-)
Realistically I can't target all those one word SERPs, to be precise I can target them, but unlikely to see top 5 in Google for any of them without substantial off-site SEO (lots of backlinks).
Not that long ago I had a webpage that was hovering around top 7-10 for the one keyword "AdSense" in Google.co.uk.
Generated a fair amount of impressions, but only a trickle of traffic, really needed to be top 3 and no chance with Google AdSense as the competition. I could have tried to maintain and improve the AdSense SERP, but since I'm not going to get top 3 there wasn't much point. Would be high cost off-site SEO (lots of links using AdSense as anchor text for no traffic!).
I rank number 1 for "AdSense Cheat" and similar SERPs that generate traffic now, makes more sense to add more off-site SEO for those than just AdSense. Will have been my off-site SEO for SERPs like "AdSense Keyword" which helped temporarily rank top 10 (didn't last long) for AdSense.
I've been flip flopping on which SERPs to target for this sites home page.
Currently targeting "WordPress SEO Packages", but before this tried "SEO Packages", but it was too competitive for this domain at this time, as this domain ages and more links are added related to "WordPress SEO Packages" (which is a very low traffic SERP) it will make targeting "SEO Packages" a possibility (so drop the WordPress : maybe next year). Before that was targeting WordPress SEO Theme and SEO Theme but there's not much traffic for those SERPs, so switched to a phrase with more traffic and targeted an internal webpage at WordPress SEO Theme (SEO theme only generates 90 searches a month according to Google AdWords Tool!).
More importantly from a sales perspective package is a better way to describe Stallion than a theme: Stallion is a theme, but not many themes has the number of features built into Stallion.
WordPress SEO Theme isn't that good, only 320 a month! I'm in a highly competitive niche with not that much traffic relatively speaking and the higher traffic phrases like SEO services and SEO company are not targeted to what I'm trying to promote.
Compare the SEO niche SERPs to any adult niche and try not to smile too hard :-)
Some of my top traffic SERPs on this site are related to racist jokes, because I have a post about a jokes site I own. My jokes sites which I barely work on generate a lot more traffic than this site, I have two domains in the top 10 for "White Jokes", 1 domain for "Mexican Jokes" and "Arab Jokes" (that's a new SERP since I last checked). LOL, top 3 for "Banana Jokes" and 7 for "Apple Jokes" :-) Loads of joke SERPs, they are easy (not setup all the Stallion Responsive SEO features like setting keyphrases for these SERPs) and not too bad traffic wise, but no money in humor traffic.
The adult SERPs like yours are so much easier due to the sheer number of search engine users looking for porn. I used to have top 10 SERPs like lingerie, babydoll, sexy lingerie… loads of traffic.
David