Comment on Is Yoast SEO the Best WordPress SEO Plugin? by SEO Gold Services.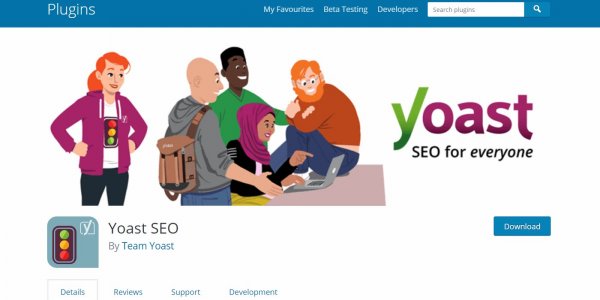 Here's the WP-Hackers comment I made that upset the Yoast WordPress SEO plugin author (Joost de Valk) a little bit.
Someone on the WP-Hackers list posted:
Did you try Yoast's new SEO plugin https://yoast.com/wordpress/plugins/seo/?
I don't really use any SEO plugin, as I like to do all the SEO directly from the theme.
And I responded
Like you I do the vast majority of my SEO at theme level, you can't SEO a WordPress blog without getting under the bonnet of the theme you are using, I'd say 90% plus of SEO can be achieved at theme level and very little at plugin level (plugins add fluff).

I make my living as an SEO consultant and have looked at most of the so called SEO plugins and they are rubbish, I use none of them, what is it with them still concentrating on meta tags in 2010!

Anyway, had a look at the plugin above and it doesn't add anything truly worthwhile. It's not an SEO plugin IMO.
When it comes to WordPress the current major issue is with all the nofollow links WordPress generates, you can easily waste over half your link benefit just through nofollow links!! Through a use of theme editing, editing a core WordPress file (fortunately just one), one plugin (not an SEO plugin) and removing full HTML links from the body of comments (the only manual input from me) I've managed to remove all nofollow links from my WordPress sites. Note: a well commented site can have hundreds if not thousands of nofollow links, I have a popular jokes site with almost 18,000 comments that if I used default WordPress with a standard theme would have at least 18,000 nofollow links!!!!
If any of the WordPress development team read this PLEASE try to remove the nofollow links from WordPress, they are really damaging your users SEO efforts!

I've tried to get a particular issue fixed (very easy to fix BTW, takes me two minutes to add the fix to new versions of WordPress before I upgrade) regarding nofollow and the Reply to comment links, (one of these nofollow links added to every comment if you turn threaded comments on) but so far no joy!

# https://core.trac.wordpress.org/ticket/10550
# https://wordpress.org/support/topic/nofollow-added-to-comment_reply_link/?replies=1
# https://codex.wordpress.org/Talk:Template_Tags/comment_reply_link

This is a massive SEO issue with WordPress…

Would be great for WordPress to take this nofollow issue seriously and come up with another way to link out to sites without passing link benefit or using a nofollow attribute (whilst having the option to link out with passing SEO benefit as well).

In the theme I use I converted author links to form buttons which Google etc… don't treat as links (don't pass any SEO value), but browsers treat just like links (so you can still give your commenters links without damaging your sites SEO). Since I don't want to waste link benefit on the login links changed those to form button links as well. Got hundreds of customers running this code and so far no issues reported.
David
Which apparently upset the author of the Yoast SEO Plugin.
Yoast WordPress SEO Plugin author's response:
David,
before you insult people, check out who you're insulting. If you're this good, beat me at "WordPress SEO" in the rankings [1]. I've been doing SEO for 8 years and been getting results all that time, the best SEO's in the world will tell you I know what I'm doing. [2] I wrote the first canonical plugin for WordPress before it was in core because Matt Cutts himself saw fit to ask me to do that. [3] Please, seriously, go play somewhere else with your AdSense Templates. Some of us make money doing SEO on actual sites that don't have to hide doing SEO.

I wanted to insert some expletives there but refrained from doing that. Couldn't refrain from this rant though.
Seriously, stop wasting the valuable time of the great developers on this list and go help your customers some more.
Best
Joost

[1] my ranking for WordPress SEO: https://www.google.com/search?q=wordpress%20seo&pws=0&gws_rd=ssl
[2] check out my LinkedIn recommendations: https://www.linkedin.com/in/jdevalk
[3] Matt Cutts mentioning me in his canonical release movie: http://www.youtube.com/watch?v=Cm9onOGTgeM
I think that references everything relevant.
David Law