Comment on Web Consultancy Review by SEO Gold Services.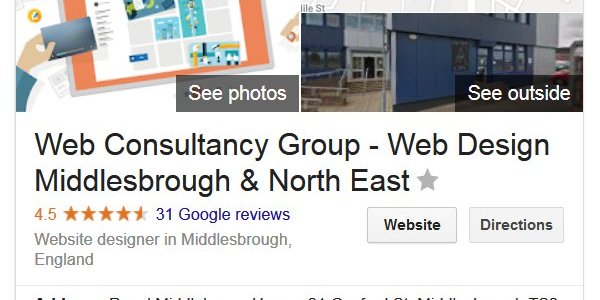 Since I've received three unsolicited SPAM emails from Web Consultancy Group Ltd, decided it was about time I reported them to Information Commissioner's Office (ICO) for email SPAM which could result in a fine of up to £5,000 (I wonder if that's per email?).
I did warn Stephen Hall to let the one bad review go (I was more than content with the original "DHL Web Consultancy Review "as a comment: the DLH company closed in October 2016), but he decided to be a clever bugger and got the review blocked from Google SERPs via a defamation claim.
Anyway, it's really easy to report unsolicited SPAM emails. Go to https://ico.org.uk/ find the "Report a concern" link and follow the instructions: in brief download a form (doc or PDF format), fill it in and email it back with a copy of the unsolicited SPAM emails.
My email to the Information Commissioner's Office:
Subject: Concern about spam emails

Hi,

First time I've reported SPAM emails, let me know if I made any errors.

I've attached three supporting emails, saved them via the email program Mozilla Thunderbird, if the "eml" format isn't suitable let me know. All three emails were sent to ######@######.co.uk this is pretty much a dead domain of mine, not had a website on it in over 5 years. As you can see from the Whois data the registrant (me) is listed as a UK Sole Trader (what I am). If they checked the domain before emailing they'd have found it redirects to another domain.

The company in question is Web consultancy Group Ltd https://beta.companieshouse.gov.uk/company/07924238 located at 21 Gosford St, Middlesbrough, TS2 1BB.

Websites linked in the SPAM emails:

:: www.adwordscompany.uk
:: http://webconsultancygroup.co.uk (unsubscribe domain)

:: www.webconsultancyltd.co.uk
:: http://b2b-data.co.uk/ (unsubscribe domain) if you look at this domain you'll find they are selling email lists, I assume my email address is on one of them!

If you require any further information or assistance feel free to contact me. Been having problems with the owner of the business (Stephen Hall). His previous company (DLH Web Consultancy Ltd) sent unsolicited SPAM to another email of mine in 2014, so I reviewed DLH Web Consultancy Ltd: https://seo-gold.com/web-consultancy-ltd-review/?cid=4879

During an update of the review I made the mistake of referring to the old (closed) business (DLH Web Consultancy Ltd) as the same organization as the new business (Web consultancy Group Ltd) and this allowed them to use Google's defamation policy to remove the review from the Google search results!

David Law
Fingers crossed Web Consultancy Group Ltd will get a large fine in the near future and will stop sending unsolicited SPAM emails.
David