Comment on Yoast WordPress SEO Title Tags by Maxim Dupliy.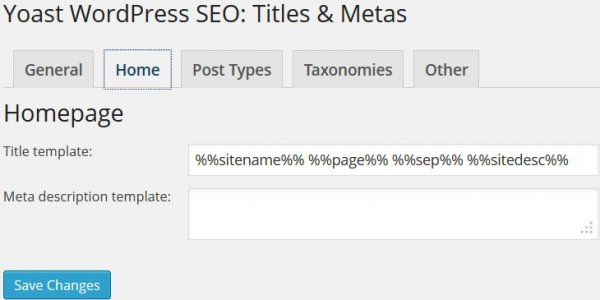 Hello David
I appreciate your deep and good reply
Of course,I read again articles you mentioned. Because i'm not so technical, it leaves me with some misunderstanding.
Can i conclude and ask some things ?
1.If i'm covering my country fully (small country) and my website is only 4 years old but had different name brand name and activity before (ShootBefore – and it was about Product photography) till recently i changed to my own name (Maxim Dupliy – Wedding photographer), Can i drop my name from Site title and leave "Wedding photographer" for better SEO ranking ? in case there a really no other people with this name , even Internationally (very few with this surname anyway)
You suggested that if i want my name in site name, then at least to put it at the end : Phrase – Brand Name
Here is the problem with Site Title: I write Wedding photographer on my language (not english) for local market and because people mostly search in local language , but my name – i write and want it in English. In WordPress Site title, because i use both languages, i can't control that the Wedding photographer will be the first, because our local language is right to left language , Hence the name appears first.
Is it a good sign to remove my name from Site Title ? If yes, then where to write my name ?
2. Also, in tagline, how much services you suggest to write ?
3. If i use Yoast SEO, what are suggested text for SEO Tile, Slug, Meta description and focus keyword , taking into account that i'm Maxim Dupliy and i'm wedding photographer?
Is there some field that is the most important for SEO ?
For example, for About me or Contact page or Blog page?
Can you give example how to fill right this fields?
I hope that by examples you can give, it's more clear for people that are not so technical in code, like myself.
Also, my theme doesn't support my local language, hence the menus are only in English. Only inside pages i write in local language.
P.S. Do you know if plugins like "WP Content Copy Protection & No Right Click" that protect from illegal image and text text copying, does the text that people see is still visible for Google ?
Thank you very much David Law