Comment on Yoast WordPress SEO Plugin Review by SEO Gold Services.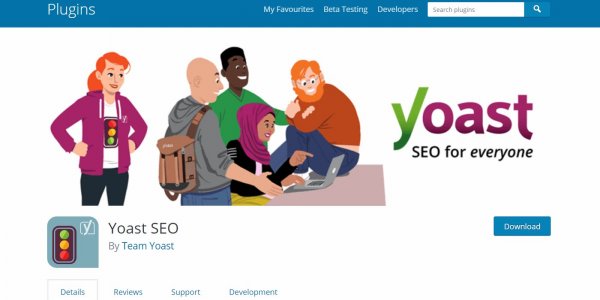 The SEO WordPress setup I use and recommend is as follows.
Don't use any themes or plugins that add more nofollow links to WordPress (WordPress isn't perfect SEO wise, it adds nofollow links to comments, don't add more).
Don't noindex pages unless there's a really good reason for it. Never noindex sets of pages in bulk, so don't noindex sets of archives, if you don't want them indexing don't add the widget and don't use that type of archive.
Don't use monthly archives (the Calendar widget is even worse), they add nothing to a site SEO wise (I don't think they add anything user wise either) and as long as you have Categories and/or Tags search engines and users can find all your posts easily.
Although the perfect permalinks setup from an SEO perspective is %postname% be aware IF your WordPress blog has a lot of static Pages this setup can have an impact on a sites performance (takes longer for WordPress to load a page). If concerned that you will have a lot of static Pages use something like %post_id%-%postname% (not ideal SEO wise). I've used the best SEO setup for years and not noticed a performance issue, but I don't have any sites with a lot of Posts AND a lot of static Pages: I'm sure using a plugin like WP Super Cache will more than offset any performance issues associated with using the perfect SEO permalinks.
Generally speaking don't add too many Tags or Categories. Try to only add Categories/Tags that can potentially gain your site more traffic (more SERPs) or adds user value (makes it easier for your visitors to find something easily that's important).
You can find WordPress sites with each post with dozens of Tags along the lines of "SEO, WordPress, Themes, AdSense, Templates, Plugins etc…" that might seem a good idea at the time, but unless that domain has a lot of link benefit (high PR) the chances of an archive page (Tag archive) with a one word title element (like AdSense or WordPress) is highly unlikely to rank well for the main SERP (single word SERPs tend to be VERY hard).
I tend to think medium difficulty SERPs for Categories (or Tags) along the lines of two and three word SERPs. Each Category/Tag you create is going to take link benefit away from the rest of the site.
An extreme example would be if you have a blog with 10 posts and a couple of Categories you might have 20 links on an average page (each link gains roughly 1/20th (relatively speaking) of the link benefit flowing through the site).
Add 50 Tags and now your important Posts might only gain 1/70th (relatively speaking) of the link benefit flowing through the site because you are wasting it on Tag archive pages that are highly unlikely to rank for anything and probably don't add to the visitor experience!
In a perfect world every page of a site would have a user function and generate SERPs in their own right. If you can't see that user function/SEO value don't add that page.
The above holds true whether you use my SEO theme or any WordPress theme. Most WordPress themes aren't great SEO wise, they make basic SEO mistakes like nofollowing and using headers on menus, but WordPress is very good SEO wise with minor settings changes (like SEO permalinks) and in WordPress 3.* there's only the nofollow links from comment author links to worry about (I finally got a WordPress developer to remove the nofollow attribute from the comment Reply links).
So even with a randomly selected WordPress theme from the WordPress theme repository along with minor WordPress settings changes you've got a site that SEO wise is better than the VAST majority of non-WordPress sites online today.
I might complain about WordPress not being perfect SEO wise (I'm an SEO perfectionist :-)), but compared to other ways to generate a website (Dreamweaver, Frontpage etc…) there's no comparison.
WordPress is awesome, which is why it's the only CMS/blog platform I use.
David