Comment on Yoast WordPress SEO Plugin Review by SEO Gold Services.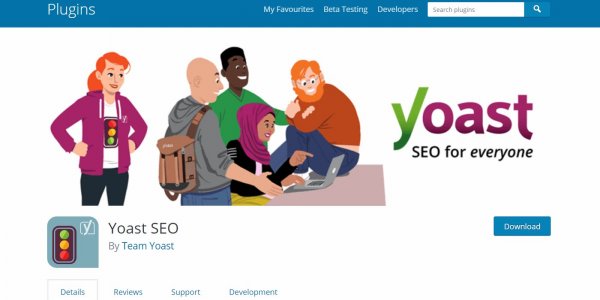 WordPress Duplicate Content and noindex/nofollow.
Yes, there can be a problem with duplicate content on WordPress archive pages if you don't use an excerpt for archive pages. If you use the TwentyTen theme for example it shows the entire content of posts on archive pages (not a good idea SEO wise).
If you use a WordPress theme with code like mine (Talian 05 for example uses an excerpt) the possible duplicate content issues are significantly reduced, especially if you don't use the monthly archives and the calendar widget (that widget is really messed up SEO wise).
So you are using a theme like TwentyTen and don't want to run into duplicate content problems. Best solution I know is use the Post Teaser plugin and change the full post content on archive pages to an excerpt (I've had no SEO issues using a 120 word excerpt). It's having full content archives that's the problem, relatively short excerpts of a Post on archive pages are highly unlikely to result in duplicate content problems.
If you don't want to use that WordPress plugin and want monthly archive pages and the calendar widget without deliberately damaging your sites SEO by using a plugin like the Yoast SEO plugin or All In One Plugin, I'm afraid you are going to have to rely on Google to automatically determine on the archive pages that are duplicate (it's not as big problem as some think**) which is the most important page.
** You tend to only generate duplicate content when you have archive pages with one or two Posts on those archive pages (10 full posts on an archive page isn't really a duplicate page, it's a BIG page, but it's not duplicating ONE page). On the monthly archives this is unlikely IF you are a regular poster, but with the calendar widget it can happen a LOT because of the daily archives it generates. That being said Google is quite good at determining the best page to use for a SERP (999 out 1000 times it will use a blog Post (better optimised title element etc…) rather than an archive page (rubbish title element etc…) with one blog Post on it), Google is not perfect though, which is why I recommend using an excerpt of Posts on archive pages (see Post Teaser plugin) to practically remove the problem.
If you use the Yoast WordPress SEO Plugin or the All In One SEO Pack Plugin and noindex your archive pages (as Mike says keeping the Categories and Tags indexable is highly recommended) you are 'loosing' link benefit on the noindexed pages.
Follow this SEO logic on noindex:
If you link to a page, link benefit flows to/through that page.
Pages with link benefit flowing to/through them if search engine optimised can gain search engine traffic (through SERPs related to the content).
When a page with link benefit flowing to/through them are noindexed the link benefit still flows through the page, but the link benefit TO the page does no SEO work ON that page, that page can no longer gain SERPs because it's not indexed (part of the link benefit is wasted).
Please explain the failings in my SEO logic?
If that's not SEO damage caused by using noindex I better stop offering SEO services.
Noindex is no where near as damaging as nofollow (nofollow deletes the link benefit), but it's still damaging. Since you can gain SERPs on archive pages (Categories and Tags anyway) noindexing them can potentially result in less traffic from Google etc…
You can argue since the monthly archives and the calendar widget archives are highly unlikely to generate any search engine traffic noindexing them will cause little if any SEO damage (links to them is a waste of link benefit generally anyway, which is why I'd never recommend having them), but noindexing Categories and Tags is a really bad SEO idea as they can gain SERPs in their own right. But then the counter argument is as they (the monthly and calendar archives) are highly unlikely to rank for anything anyway and your blog Posts are going to be better optimised than the monthly archives, the probability of Google etc… ranking a monthly archive page over a blog Post by mistake is a remote possibility, so there's not a lot to gain using noindex on the vast majority of WordPress blogs.
Note: if Google determines there's duplicate content on a site (two or more pages on the same site) it combines the link benefit of all the duplicate pages to the page it determines is the best page (almost always the blog Post, not an archive page). Since link benefit going through monthly/calendar archives is a waste of link benefit anyway (other than as a 'sitemap' and the Categories and Tags can be used as a sitemap) there's an argument indexing them will send some of the link benefit going to those archive pages will go to the blog Posts if Google determines an archive page is a duplicate page. For this reason, never use noindex unless there's a really good reason for it.
The biggest problem I have with these so called WordPress SEO plugins is the plugin authors obviously don't understand the above (and it's basic SEO, they should know this) as otherwise there would be BIG RED warnings about noindexing Categories and Tag pages and they'd NEVER use nofollow on anything (at least the All In One SEO plugin author knows this, he/she has removed nofollow features in recent versions).
BTW I've figured out a way to block archive pages from being indexed without using noindex/nofollow while not wasting link benefit and allowing link benefit to flow through archive pages (surprised no one has thought of it before to be honest). Thinking about creating a real WordPress SEO plugin using the concept, can do it relatively easily at theme level, but an SEO plugin would be more useful to others.
David