Comment on Stallion WordPress SEO Plugin by SEO Gold Services.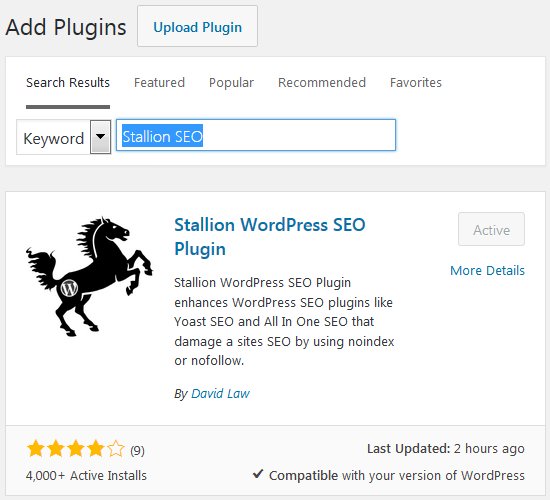 The Stallion SEO plugin only does one thing, adds canonical URLs to some types of archives. I created it as a replacement for the noindex and nofollow settings of WordPress SEO plugins like Yoast and All In One SEO (that's all it does).
The All In One SEO Plugin doesn't have the above feature and it's equivalent (noindex/noarchive) are SEO damaging, both plugins can be used at the same time, if you use the Stallion plugin don't use any of the damaging noindex settings as they are a replacement for them.
The Stallion SEO theme does so much more than the All In One SEO Plugin, the Stallion theme does everything the All In One SEO plugin does as a small part of the built in Stallion SEO features. The All In One part of Stallion is probably less than 10% of the overall built in SEO.
Want an analogy, the Stallion theme is like a full body suit of armour and a shield, the All In One SEO Plugin in comparison is the shield, potentially useful, but no where near as good.
Can't make any guarantees your traffic will multiply or anything like that, on most sites that don't have a penalty it will increase traffic. Lots of people report significant traffic increases.
There's a 60 day Clickbank refund option, try it out and if you don't find it works get a refund.
David