Comment on Stallion WordPress SEO Plugin by Mark.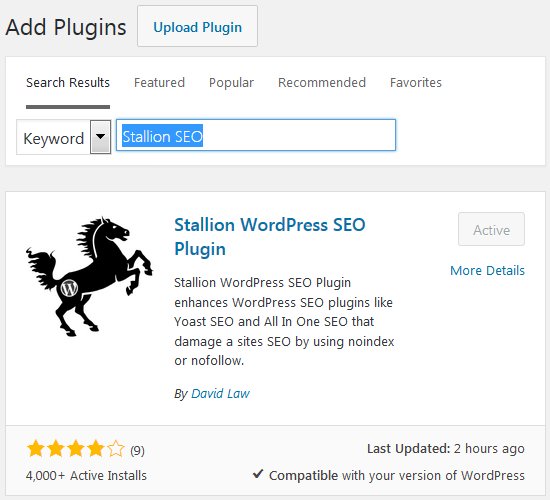 There are some large updates looming in the algorithm and the company that dominates, has been pretty forthright lately about Penguin 2.0 and other changes.
One of the ideas is the more natural your site generally, the better you will do. This includes, not stuffing keywords and natural verbiage in anchor text in links.
However, I have seen on the forums that you should have a 'healthy balance' between follow and no-follow links outbound. This is again under the category of 'natural links' are rewarded and it is rationalized a natural site would have such a ratio of no-follow to follow.
Although this contradicts my understanding of how Google works, that is there is only so much to go around, so you might as well horde it, rather than dissipate it, I question if SEO is changing? They really are rocket scientists at Google and I imagine the complexities in their search formula go beyond the idea of page rank steering, but more about site trust in complicated ways. They might rationalize a trusted site will no-follow a percentage of links.
Which is too bad if this is the case because I do not have paid links on my site, I only link out because I want to.
It also begs another question, should you link out at all or at least use no-follow when I do. I have been linking out to 'trusted sites' and not for pay, rather, I just link out if I find a resource.
I am tempted to put a few non-follow as perhaps my site's ranking is dampened by not having one no-follow on it?