Comment on Stallion WordPress SEO Plugin by SEO Gold Services.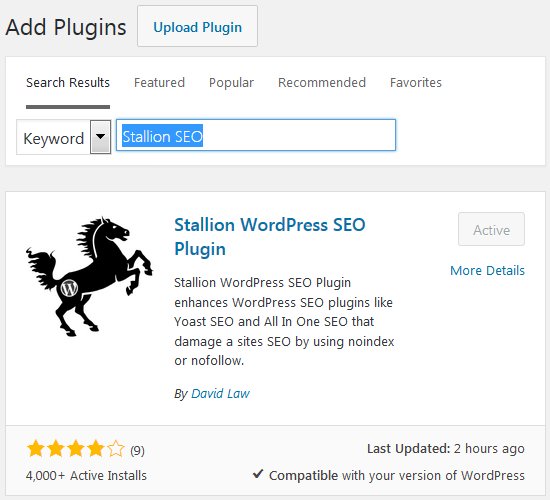 Yes the Stallion WordPress SEO Plugin is not built into the Stallion SEO Theme version 7.1.1.
Update January 2014: The SEO plugin features are part of Stallion Responsive Theme 8.0
Whether to use the Stallion WordPress SEO Plugin depends on if you need it, the Stallion theme by default doesn't link to login and admin parts of the site (I've used some unique SEO techniques to not use standard text links) so they shouldn't be indexed by Google etc…
Question then is do you want parts of your site not indexed without wasting link benefit?
Have you got a lot of Tags that don't add anything to the sites SEO? For example if you've tended to add your Posts to Tags like Tags are the be all and end all of SEO and have Tags with one post in them or almost all the site you might want to consider not indexing tags.
Have you used the monthly archive or calendar widgets and realized they are a mistake SEO wise and removed them, but Google has loads of irrelevant archive type pages indexed, consider not indexing dated archives.
WordPress SEO tip remove WordPress archives that have no value to your users or SEO goals. Note the SEO tip is REMOVE not noindex archives with no user/SEO value, remove them completely. For example what would a tag on this site with the one word "SEO" add to this site? Nothing, practically every post is about SEO. What would a tag called "Money" add to this site? Nothing, there's a small number of posts discussing money relevant topics, but this site will never rank for a one word SERP like Money.
David