Comment on Stallion WordPress SEO Plugin by SEO Gold Services.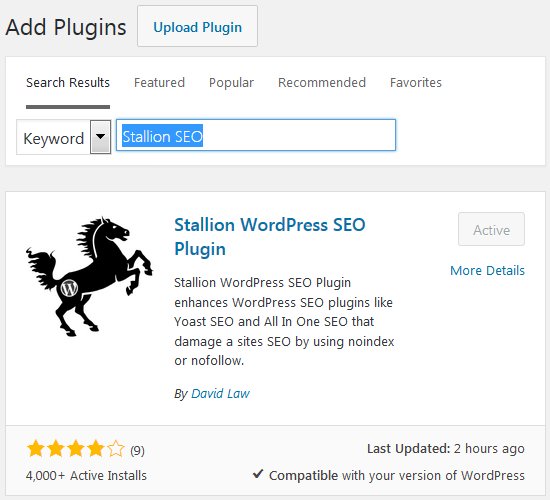 Alt text and anchor text are both important SEO wise, so ideally all non-layout images (you shouldn't add alt text to layout images) should have relevant alt text and all text links should have relevant anchor text. The title attribute content of text links (title="post title here") is ignored by Google, so doesn't matter what is used there.
The Stallion SEO Posts widget has the option to use a combination of images and text links, but you don't have to use both at the same time (I will though).
The widget is also linked into the Stallion All In One SEO Plugin so you don't have to use identical alt and anchor text, it's why I added the ability to have different alt and anchor text so it can be different.
That being said if you haven't got around to adding keyword phrases for the posts or you don't want to it's not going to cause SEO damage per se having an identical image and text link next to one another.
The biggest SEO issue for all non-main content (content within sidebars etc…) is the SEO impact on the main content. In a perfect world ALL non-main content should support the main content SEO wise, so if the main content is about Swimming with Dolphins, ideally the non-main content would be related to swimming or with dolphins or something similar. Few sites are that highly niched so what you add will have a negative impact on the main content SERPs of some posts more than others. That leads to not adding unrelated content to sidebars etc… but if you don't add unrelated non-main content on many sites some posts wouldn't be linked to, so it's a balance between the main content of a page and the links etc… to other pages.
Would be great to have a search feature that could search and link directly to comments, I've looked for relevant plugins, but closest I found would search the comments text as well, but still linked to the top of the post. Pretty much useless for sites with a lot of comments, is there much to gain knowing one of the 50 comments uses a phrase if the search result doesn't link directly to the comment.
And yes I'm hoping chaos could equal more stickiness, time will tell if having a lot more images will result in visitors visiting more posts on a site.
David