Comment on Stallion WordPress SEO Plugin by Mark.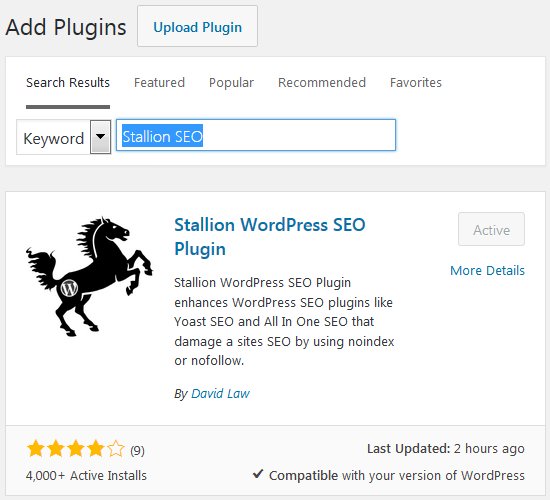 The first thing a new WP user does is load up on a lot of plugins. I know I did. I use to (years ago) spend hours plugging and unplugging WP add ons when I first started, to try to find the edge.
Most are not SEOed well and some made my site sluggish and a few had errors and other become obsolete with new WP versions. Using Stallion I cut my list to a smaller universe. My theory is always try to work within a theme, with as little modifications as possible as less change of conflict.
Akismet
Contextual Related Posts SEO Version (for me one of the most important plugins)
Google XML Sitemaps (some would argue not needed)
Jetpack Lite (replaces WP Stats without having to install a much larger Jetpack (ironic name)
Most Popular Posts (useful widget)
Stallion WordPress SEO Plugin (see above)
WP-DBManager (backups, cleaning old tables left from trying too many plugins)
WP-Super Cache (faster site)
WP-Polls (not needed but fun on the right site)
Stallion 7.0 has worked well so far so good. Lots of options to toy with and experiment, will be playing with these like a new computer game.