Comment on Stallion WordPress SEO Plugin by Mark.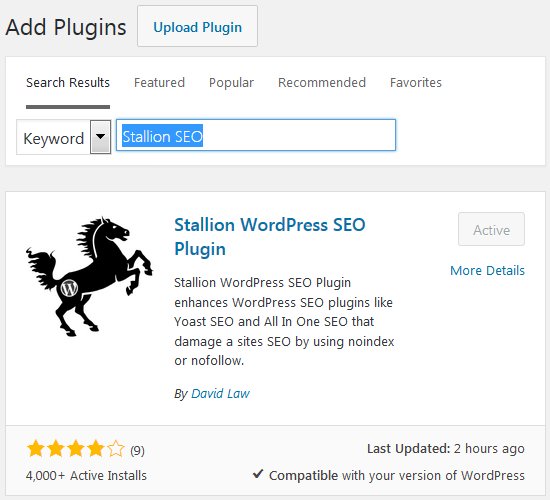 I see a major feature of Stallion 7.0 is integrating the 'All in One' SEO pack. However, does this integration eliminate the need for the 'Stallion WordPress SEO plugin', or is the Stallion WordPress SEO plugin now more for people not using your theme?
Regarding the Stallion WP SEO plugin installation – What I did was:
1) under SEO Advanced options 'turned Stallion All in One SEO on
2) went to 'Stallion All in One SEO Built In Plugin Options' and updated the database (it went to a blank screen and I freaked out for a second) – hit the back button and everything seems fine.
3) I enabled the plugin/ choose the default settings.
Everything looks good to go and agreed it is a major improvement on the original plugin.