Comment on Stallion WordPress SEO Plugin by SEO Gold Services.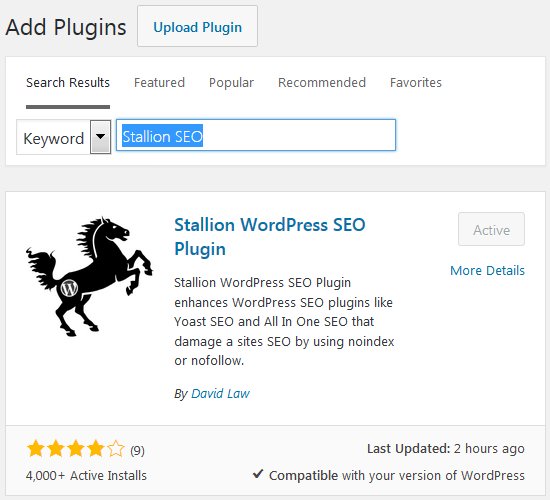 I've written detailed reviews on two of the most popular WordPress SEO Plugins
Yoast WordPress SEO Plugin Review
All in One SEO Pack WordPress Plugin Review
I struggle with understanding why a WordPress site would need the equivalent of two post titles which is the main feature of most WordPress SEO Plugins?
When you create a post or page you give it a title, if you are thinking SEO when you make a new post you'd add a relevant keyword rich title and that would be used through out WordPress for internal links, title elements etc… WordPress SEO plugins add an override title that's used for the title element of a page.
This post is called "Stallion WordPress SEO Plugin" and those are the relevant keywords I want this page to rank for. Unless you regularly write awful titles that are not search engine friendly, why need an override title?
David