Comment on Stallion WordPress SEO Plugin by Mark.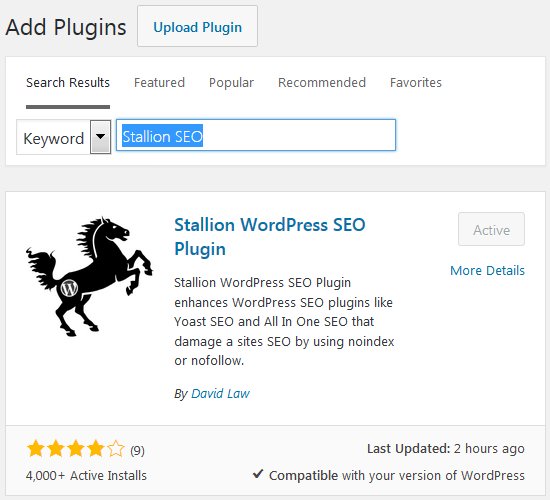 This is useful as one of my sites is using the 2010 theme until bbPress irons out theme compatibility issues and comes out of beta.
However, if I use this with the Stallion theme, does it have additional benefits? That is, does it do things Stallion does not do and you recommend using this with the Stallion?
Or if you are using Stallion this WordPress SEO plugin's functionality is covered in Stallion so would be doubling up code?
I will test it regardless on my 2010 theme and if it does what it says, it is worth me (or others) clicking a 5 start rating on the WP extends website.