Comment on Server4you Dedicated Server Review by SEO Gold Services.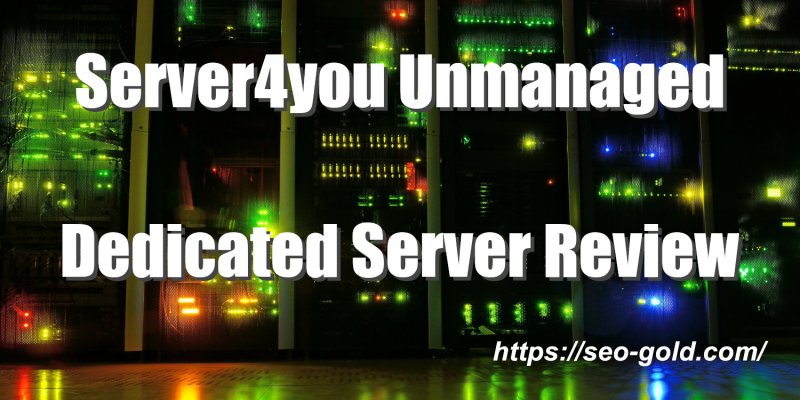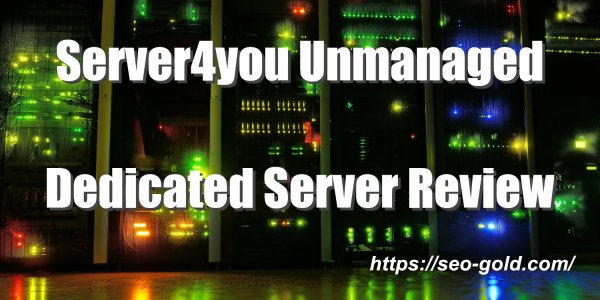 Update on my search for a reliable unmanaged dedicated server.
After a lot of research finally found a dedicated server company that looks trustworthy, so after a friendly live chat I rented the following unmanaged server from them-
2.4 P4 533MHz FSB
160 GB SATA HD
2GB RAM
Bandwidth: 1000GB w/10Mbps port
6 IP Addresses
Operating System: CentOS
Fedora, FreeBSD or Debian was also an option for free. And Windows Web 2003, Windows Standard 2003 or Windows 2000 was available for an extra monthly fee.
Control Panel: Webmin (basic control panel)
Could have had cPanel, Direct Admin, Hosting Controller, Helm or Hsphere for an additional monthly cost. Since the server will only hold our sites I only needed a basic control panel so went with Webmin.
All for $95 a month with no setup fee ($99 setup fee was waived). This server is much better than the one I'm currently renting from Server4you. The only thing I'm loosing is Plesk and that was costing me $20 a month extra anyway and was really overkill for what I need in a servers control panel.
Not going to post the name of the server company until I've added all the domains to the server (not looking forward to that task!!) and had the server running for a while. Don't want to recommend a dedicated server company until I'm sure they are good.
Good riddance to Server4you who have really gone down hill.
Wish me luck on a smooth transfer :-(
David Law
Update: The above was regarding a Hivelocity Hosting server, see Hivelocity Dedicated Server Review.