Comment on The SEO Value of Private Blog Networks by LR.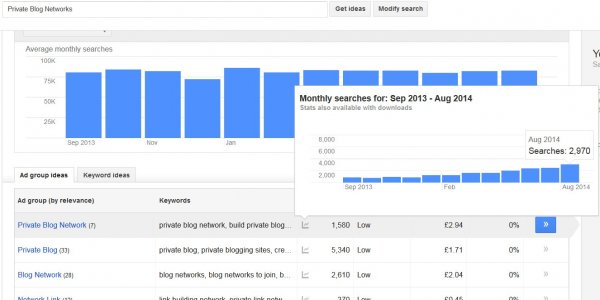 OK I didn't realize Google resets everything not just PR. I didn't like the idea in the first place. I think I will just start from scratch and build a quality website with a new domain. I just wasn't sure if I should spend the extra 1 or 2 dollars per month on the separate IP.I already have an awesome VPS but wasn't sure if being on same IP was an issue. I hope it is just quality being the issue.
I remember the Yoast plugin always recommending linking out to 1 outside like per post. Not sure if that is critical but if it is it seems a whole lot wiser to link out to your own desperate website rather then Wikipedia for example.
I will Google and read up more on Link Bait. Maybe that might be a good option for me. Hopefully that will work in my Niche. Thanks for the response and advice.