Comment on Is Yoast SEO the Best WordPress SEO Plugin? by SEO Gold Services.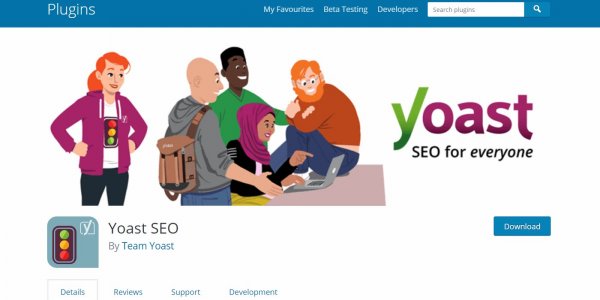 Don't get too caught up with the number of plugins you use, the important SEO issue is if the plugin is well built.
Stallion Responsive includes a lot of code from plugins, there's no difference if a poorly built feature is added via a theme or a plugin, it will damage performance.
Everything I add to the Stallion SEO package has been triple checked for SEO issues including performance issues. This doesn't mean a Stallion feature has no performance impact, I've checked and if it's more than I think it should be I'll add a warning (see the Stallion image slider feature).
There's a lot of features I've looked into adding to Stallion, but the direct SEO or performance cost is too high.
I wrote a comment yesterday about Page Speed Insights Results and one plugin was dragging down another Stallion Responsive users PageSpeed results.
In 2014 I'd never add a feature to Stallion which caused so much site speed damage as the Nextgen gallery plugin, before performance was a big SEO thing I added a image slider feature which uses Jquery and today I wouldn't add it to Stallion even though I've worked hard to minimize the performance hit. Have added performance warnings on the relevant options page for those who still use it: basically there's a performance hit, but it's less than using a plugin with the same slider feature.
Last update (8.1) replaced two features (menu features) that required a lot of javascript to work, now they don't require any javascript to work, big performance improvement.
Found some core WordPress widgets which weirdly don't have default database options added to the database which means if you've not used a core widget your server is been hit with additional database queries for no reason!
Added a fix, when Stallion Responsive 8.1 is installed the relevant database entries are added so WordPress doesn't have to look for non-existent database entries (really strange the core WordPress development team haven't noticed this performance issue).
Even non Stallion users can benefit from the database fix, simply activating Stallion Responsive 8.1 and deactivating permanently adds the relevant database entries so other themes will benefit from the lower database queries (think it was up to 12 database queries reduced).
If you can find well built plugins that provide features you want, use them, just make sure they are well built. Check if they significantly increase page load times, check if they significantly increase database queries: related posts plugins tend to be poorly written and add a LOT of database queries for example. I was running a links plugin that added a half a second to page load times, had to delete it!!!
Look on the WordPress forums if others have found issues with a plugin you are using or considering using, sometimes you'll find a simple fix or a better alternative plugin.
David