Comment on Is Yoast SEO the Best WordPress SEO Plugin? by SEO Gold Services.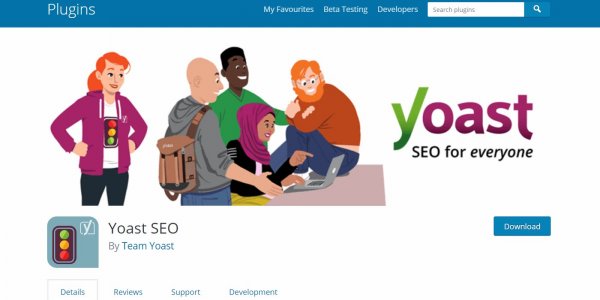 The SEO value of a sitemap plugin is debatable. When you generate a sitemap it's basically a webpage (or multiple webpages) with a link to everything you want spidering and indexing by search engines.
I've been testing a customized version of a popular WordPress XML sitemap plugin, customized so it also includes the links to the Stallion SEO Super comments pages (on this domain I have thousands).
The way the Stallion SEO Super Comments feature works is it only links to the comments when a comment is X number of characters, on this site I have X set to 400 characters. If a comment is a short sentence I don't want to waste a link on it, but if I can get it indexed without a link (the Stallion SEO Super comments pages still exists, just no link) it's a potential entry point to the site for free.
My XML sitemap is at https://stallion-theme.co.uk/sitemap.xml scroll to the very bottom to see the links to the SEO Super Comments, some of which are webpages that couldn't be found by search engines without the sitemap.
Google will spider and index a comment page just from the sitemap, so the one sitemap link is enough.
Question is how much SEO value does this hold. Without any links (the sitemap link is a link, but won't pass much SEO benefit) how useful is a webpage that's indexed but have no links worth?
Been testing this for a while and I'm not gaining any worthwhile SERPs from these indexed, but not linked webpages.
Example.
Where the comment is: https://stallion-theme.co.uk/seo-tutorial-for-wordpress/comment-page-1/#comment-313
You can see it lacks the SEO Super Comment link in the bottom right corner.
The actual SEO Super comment https://stallion-theme.co.uk/seo-tutorial-for-wordpress/?cid=313
The only clickable link to this was from the sitemap page.
Search Google for the entire title tag "WordPress Duplicate Content Cure Plugin" and it's number 4 in Google with 262,000 results, doing the exact search (with speech marks) and it's 534 results (not exactly competitive).
I don't see a single visitor from this SERP.
So though I have a SERP on a webpage with no internal backlinks (other than the sitemap), how much value does this have.
It's not generating direct traffic (WordPress/SEO is a relatively low traffic niche), but it's indexed and an indexed webpage has intrinsic PR (tiny, insignificant amount) which will be passed via links to other webpages. There's SEO value, but it's a TINY, TINY amount.
In another niche with a lot of traffic, I could see these webpages with no links gaining traffic.
Note although this is a small comment, it's not a really short comment, it's very close to the 400 character limit for the link. My sitemap also links to one word comments which certainly has no value (why we have the character limit on the SEO super comment links).
I'm not sure if using a sitemap this way is a good idea, there's an argument it's indexing low quality content, why I've not released my customized plugin. This XML sitemap plugin lacks image support, so wouldn't be for a site heavy on images if you normally use an image sitemap.
I don't see any SEO harm in having a standard sitemap as long as you've made sure everything you want indexing can be spidered without the sitemap (that would be links). Remember a sitemap is just a set of links a search engine can easily follow, not much difference between: https://stallion-theme.co.uk/sitemap.xml and https://stallion-theme.co.uk/stallion-responsive-sitemap/ (one of the Stallion sitemap page templates).
Other than the former covers more webpages and the latter has clickable links with SEO'd anchor text.
Never rely on a sitemap for keeping important webpages spidered and indexed regularly.
David