Comment on How to Make Money Online by SEO Gold Services.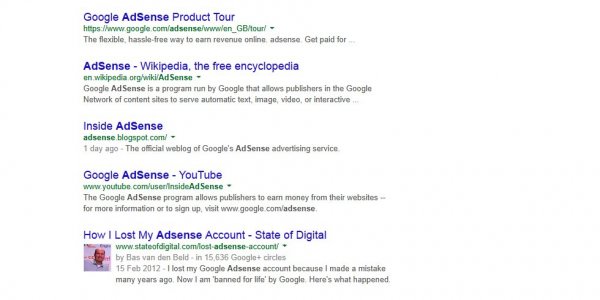 A very good month, total affiliate type revenue for September was $4,790.33 (up over $1,000 compared to August which is awesome!). Made $159.68 a day which is ~$15 more a day from affiliate revenue in September compared to August!
After last months server problems that probably cost me $150-$200 in lost revenue, Google has penalized one of my most important sites traffic wise! My Free Recipe site by September 4th had gone from breaking over 10,000 visitors a day to dropping to under 2,000, which sucks big time!
I think I know what the problem is and have rectified the issue and put in a reinclusion request through Google Webmaster tools, but it can take weeks for Google to review a site that's been penalized (that is if they reinstate the site).
Fortunately another revenue source (Clickbank) has increased significantly, so despite loosing a lot of AdSense income due to the loss of traffic I've still made more money this month than last! Not sure if this will carry through to next month though, Clickbank revenue is harder to maintain than AdSense.
As always this revenue does not include the money I make through my SEO business or any investments, so ONLY affiliate and advertising (AdSense type programs) revenue.
Affiliate Revenue for September 2008
August 2008 revenue is listed in italics to the right
Google AdSense Revenue : $1,318.96 ($43.97 a day) $1,921.74 ($61.99 a day)
ClickBank : $2,244.94 ($74.83 a day) $486.15 ($15.68 a day)
Amazon : $117.03 ($3.90 a day) $75.92 ($2.44 a day)
Private Ads : $1099.35 ($36.65 a day) $1086.04 ($35.03 a day)
New revenue sources as of July 2008.
Commission Junction (CJ) : £0.00 (£0) (not promoted recently)
Kontera : $0.00 ($0.0) (not promoted recently)
Chitika : $0.07 ($5) (not promoted recently)
Shareasale : $9.98 ($10)
September Affiliate Revenue = $4,790.33 ($159.68 a day) $3,575.47 ($115.34 a day)
Extrapolation = $58,282.35 a year $42,098 a year
If I save every penny will only take 17 years to break one million dollars from affiliate type revenue only at the above monthly figure :)
Money I would accumulate assuming I kept every penny-
Date Added Total #days
June 1st 2008 : $0 $0 0
Affiliate Report June 30th 2008 : $2,068.12 $2,068.12 30 ($68.94 average earnings per day)
Affiliate Report July 31st 2008 : $3,296.30 $5,364.42 61 ($87.94 average earnings per day)
Affiliate Report Aug 31st 2008 : $3,575.47 $8,939.89 92 ($97.17 average earnings per day)
Affiliate Report Sept 30th 2008 : $4,790.33 $13,730.22 122 ($112.54 average earnings per day)
Averaging affiliate revenue per day (over the 122 days) : $112.54 a day, ~$15 more a day than last month, at this rate will take just over 24 years from June 1st 2008 to reach 1 million dollars : I'll be a millionaire 2034 when I'm 64 years old (wahoo, just before retirement age for the first time).
Had a disaster this month in the form of a site being penalized costing $600** in lost AdSense revenue, fortunately although the site was seeing 10K+ visitors a day it is in a niche (free recipes) that has a really low cost per click, so 1,000 visitors doesn't make much money from AdSense anyway! Still I'd rather this had not happened as I was hoping to do other things with that site long term (just added a forum). Can only hope the reinclusion request works.
**Although I lost $600 relevant to last month it's actually a lot more since in the last week of August AdSense revenue was approaching the $100 a day mark (broke $100 for the first time in ages):
From August report-
AdSense revenue broke the $60 a day average and the last week of August I had a $91 day and a $102 day (first time over $100 for ages). During this time I had server problems that on one day had my sites down for 8 of the most high traffic hours!
Basically I'd just added 10,000 new pages to the recipe site and it was just taking affect in the SERPs at the end of the month. Taking everything into account I think rather than loosing $600 from that sites AdSense income in September it was more like $1,200-$1,500 due to the extra traffic and that sort of loss sucks :(
Still can't complain thanks to Clickbank.
Wish me luck for October and give Google a kick to reinclude my recipe site, with it I might have made $6,000 last month from affiliate type revenue, now that would have been brilliant as at those figures would be a millionaire in 13 years (I'd be 51 years old, still time to enjoy it :)).
David Law