Comment on How to Make Money Online by SEO Gold Services.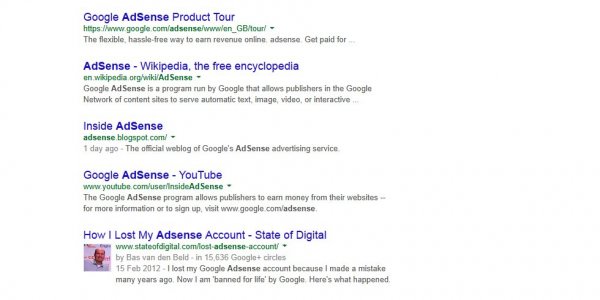 Another good month, again important revenue forms have again increased resulting in making $10 more a day from affiliate revenue in August compared to July!.
Would have been more, but the last week of July I had serious server problems that cost quite a bit of AdSense revenue and other revenue! It appears one of my sites had a jump in traffic and this resulted in MYSQL issues, server kept hanging. Just rented a second dedicated server, so hopefully that will solve the problem.
As always this revenue does not include the money I make through my SEO business or any investments, so ONLY affiliate and advertising (AdSense type programs) revenue.
Affiliate Revenue for August 2008
July 2008 revenue is listed in italics to the right
Google AdSense Revenue : $1,921.74 ($61.99 a day) $1,635.86 ($52.77 a day)
ClickBank : $486.15 ($15.68 a day) $628.68 ($20.28 a day)
Amazon : $75.92 ($2.44 a day) $46.73 ($1.50 a day)
Private Ads : $1086.04 ($35.03 a day) $957.08 ($30.87 a day)
New revenue sources as of July 2008.
Commission Junction (CJ) : £0.00 (£9.85)
Kontera : $0.00 ($0.63)
Chitika : $5.62 ($8.32)
Shareasale : $10.00 (forgot to add it to the calculations below, doh!)
August Affiliate Revenue = $3,575.47 ($115.34 a day) $3,296.3 ($106.33 a day)
Extrapolation = $42,098 a year $38,811.27 a year
If I save every penny will only take 24 years to break one million dollars from affiliate type revenue only :)
Money I would accumulate assuming I kept every penny-
Date Added Total #days
June 1st 2008 : $0 $0 0
Affiliate Report June 30th 2008 : $2,068.12 $2,068.12 30 ($68.94 average earnings per day)
Affiliate Report July 31st 2008 : $3,296.30 $5,364.42 61 ($87.94 average earnings per day)
Affiliate Report Aug 31st 2008 : $3,575.47 $8,939.89 92 ($97.17 average earnings per day)
Averaging affiliate revenue per day (over the 92 days) : $97.17 a day, $10 more a day than last month, at this rate will take just over 28 years from June 1st 2008 to reach 1 million dollars : I'll be a millionaire 2036 when I'm 66 years old.
Looks like I could be a millionaire when I retire, great, want it now so I can spend it :)
AdSense revenue broke the $60 a day average and the last week of August I had a $91 day and a $102 day (first time over $100 for ages). During this time I had server problems that on one day had my sites down for 8 of the most high traffic hours!
I estimate over that week I lost around 35,000 to 40,000 AdSense impressions (equivalent to 2 days offline!) I estimate a loss in AdSense revenue of at least $120 and most likely over $150 :(
I'd have also lost Clickbank sales, though that last fortnight of August my Clickbank sales took a big dive (not sure why). First two weeks made $344 from Clickbank, last 2 weeks $144, might be able to account for $60 of the loss due to the downtime, but the rest was for the unknown reason.
Bit disappointed in the Private Ads sales, was expecting a lot more, but they went a bit stagnant, maybe due to the poor economic outlook right now. At least it went up a little, so can't complain (much :)).
New Affiliate Programs etc…
Of the new revenue programs I'm trying I am not impressed.
Commission Junction (CJ) – I gave up on them due to last months terrible performance, basically £10 in a month from all that traffic is rubbish. Currently have one review type page for one product (removed all the banner ads that never sold) and I still only have the one sale from last month.
Kontera – I never really gave this program a big try since the revenue was far less than AdSense and for decent CTR I'd have to put the ads where I have AdSense now.
Chitika – Similar to Kontera, I left an ad unit (way below the fold) on a site that gets 6K+ visitors a day and it made just under $6, so have removed the ad for September and might not try them again.
Although my Clickbank revenue is down for August it is still the best performing revenue form traffic wise (money made per visitor) by far, the majority of the $480+ from Clickbank this month is still due to a handful of pages on one site (couple of hundred visitors a day at best).
Still working towards more Clickbank products to promote, see if I can't get Clickbank revenue competing with AdSense. Have added a couple more Clickbank products to promote (wrote reviews on them) but so far no sales.
My youngest son (aged 11yrs) has wrote a review on a How to Draw Manga Ebook, guess who had to pay for the ebook so he could review it :) I gave him a little help after he was on his second draft of his review, not bad for his first try.
He's a gifted artist and has his own site for his art work: yes he wanted his name for the domain, expects to be famous one day, already gave him the Big Feature domain which I think is a great name for a site (not very SEO friendly, but you know these artistic types!). So far no sales, (he gets to keep all the revenue) but early days.
Middle son (age 14 years) is talking about writing reviews on Clickbank products as well for his Animal Forum site, since my eldest son (17 years old) did the first Clickbank review in the family (that's how I learned of it's potential) all that leaves is my wife to write Clickbank reviews, have a feeling that will never happen :)
Wish me luck for September, hoping I get more $100 AdSense days.
David Law