Comment on How to Make Money Online by SEO Gold Services.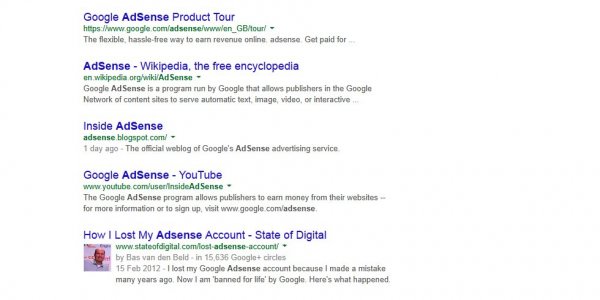 Had a good month, most important revenue forms have increased resulting in making 59% more affiliate revenue in July compared to June, that's $1,228.18 increase (very nice!).
Amazing what a little inspiration can do :)
This does not include the money I make through my SEO business or any investments, so ONLY affiliate and advertising (AdSense type programs) revenue.
Affiliate Revenue for July 2008
June 2008 revenue is listed in italics to the right
Google AdSense Revenue : $1,635.86 ($52.77 a day) $1,203.32 ($40.11 a day)
ClickBank : $628.68 ($20.28 a day) $363.83 ($12.13 a day)
Amazon : $46.73 ($1.50 a day) $98.25 ($3.28 a day)
Private Ads : $957.08 ($30.87 a day) $402.72 ($13.42 a day)
Trying new revenue sources.
Commission Junction (CJ) : £9.85
Kontera : $0.63
Chitika : $8.32
July Affiliate Revenue = $3,296.3 ($106.33 a day) $2,068.12 ($68.94 a day)
Extrapolation = $38,811.27 a year $25,162.13 a year
If I save every penny will only take 26 years to break one million dollars from affiliate type revenue only :)
Money I would accumulate assuming I kept every penny-
Date Added Total #days
June 1st 2008 : $0 $0 0
Affiliate Report June 30th 2008 : $2,068.12 $2,068.12 30 ($68.94 average earnings per day)
Affiliate Report July 31st 2008 : $3,296.30 $5,364.42 61 ($87.94 average earnings per day)
Averaging affiliate revenue per day (over the 61 days) : $87.94 a day, at this rate will take just over 31 years from June 1st 2008 to reach 1 million dollars : I'll be a millionaire Winter 2039 when I'm 69 years old.
AdSense revenue broke the $50 a day average again at last, (at one point was making over $100 a day) last few days of July I had some $70 days so hoping this continues through August and eventually get back to the $100 a day mark.
Private ads has increased significantly. Had a couple of decent sales that has increased the monthly revenue. Starting this month at just over $1,000 so as long as I don't loose any of the private sales it looks like there's the potential to increase revenue by an extra $400-$500 a month: so might start at $1400 next month and so on until it peaks when I run out of places to ad private ads.
Amazon fell again, the affiliate percentage is so low I'm not promoting my Amazon affiliate pages any more (will let them die a slow death :)).
New Affiliate Programs etc…
Of the new revenue programs I'm trying here's the details.
Commission Junction (CJ) – I started with a one page review (with a "this product is great, but could be improved" approach: I've had good results with this method), this reviewed a couple of related products from the same company that someone on DigitalPoint forum said they had got a really good performance through.
A couple of days later had my first affiliate order which made me £9.85 and thought cool, one page at ~£5 a day if this was the start of something (wasn't BTW, that's the only sale so far, typical!).
Also decided to try banner type ads with other CJ products on my recipe site which sees over 6,000+ unique visitors a day. Found half a dozen products (dieting for example) that had relevance to a recipe site and added some of the ads above the fold.
Believe it or not after 290,504 impressions I have had a massive ZERO orders through those banner type ad links!! I ran the ads for 2-3 weeks (removed now) and each ad records it's own impressions: so one ad = one impression and 3 ads on one page = 3 impressions recorded. I added ~3 ads on each page so the 290K impressions is a result of ~100,000 page views.
Those impressions resulted in 147 clicks, with the one sale (not even from the recipe site, was the one £9.85 sale from the review page on another site).
I know banner ads are the past, but this is ridiculous, not a single sale from around 90,000 unique visitors
Not saying CJ products are rubbish, but my limited experience so far isn't very encouraging. The irritating thing is CJ gives stats about the performance of each ad type and some of the ad units I ran where meant to be high performers (total BS in my experience).
Kontera – Had major problems getting this working, was supposed to get some sort of tag for each site and never got one. Eventually realised their WordPress plugin version worked without the tag, so got it working on my recipe site. No idea if I can run ads on other sites though.
I ran Kontera alongside AdSense for roughly 3 days. Impressions was around 10,300 for those days (not sure why it was that low, should have been 15K+). To cut a short story even shorter the CTR was appalling (0.3%) and the cost per click was lower than AdSense (6 cents). Worse still AdSense CTR dropped by around 2% and so overall was loosing money: my guess is all those text type links that you hover over distracted visitors from the blended AdSense ads, result lower CTR on AdSense.
I realise this wasn't a fair test, should have ran the ads longer, but 63 cents from 10,000 impressions is low and less than what I lost from AdSense for those days. I'm out to make money not loose it.
Chitika – Chitika can be compared almost directly to AdSense since they have similar ad unit concepts. AdSense wise my recipe site has a CTR of around 6%, but only makes 7 cents a click! so would have been great to find another ad product that had as good CTR as AdSense, but the amount per click was higher.
From over 100,000 impressions CTR was just 0.09% making $8.32 at 8 cents a click.
Currently not running these new program seriously, will probably test them on a smaller scale on sites with less traffic and over a longer period of time to see if I can learn anything about these programs so they can compete with AdSense revenue.
Traffic wise (money made per visitor) the best performing program is Clickbank by far, the majority of the $600+ from Clickbank this month is due to a handful of pages on one site.
I plan to put more time into Clickbank, see if I can't get Clickbank revenue competing with AdSense.
David Law